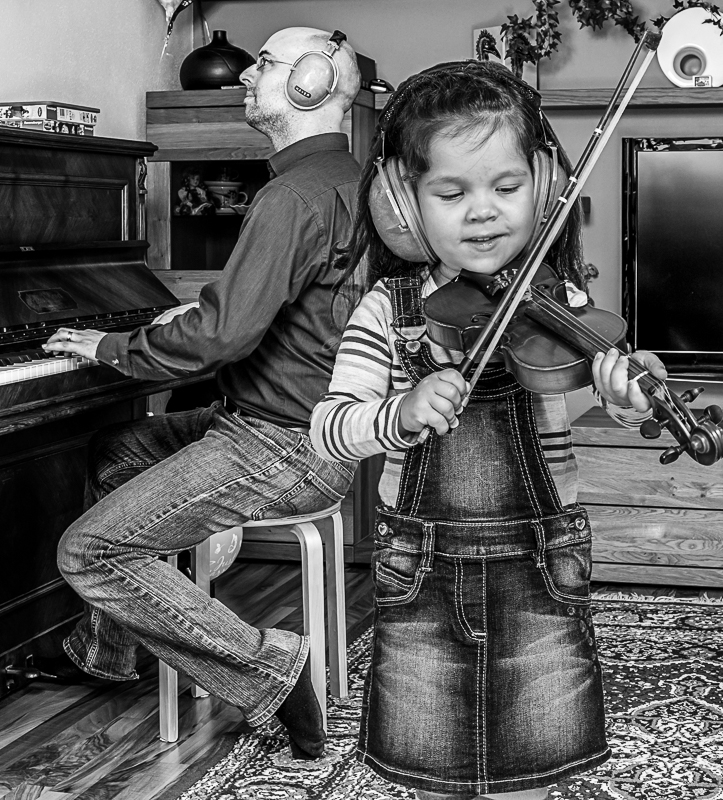 I'd like to post a little making-of. I needed a b/w picture of the "Fun" category of a photo competition. I showed a photo of my daughter to some guys from the photo club. They  found it quite funny so I decided to pursue the idea – sucessfully. Won the first prize in the b/w category 🙂
The original concept:
Took a new photo of Meghann's in front of a white wall so that photoshopping would be easier.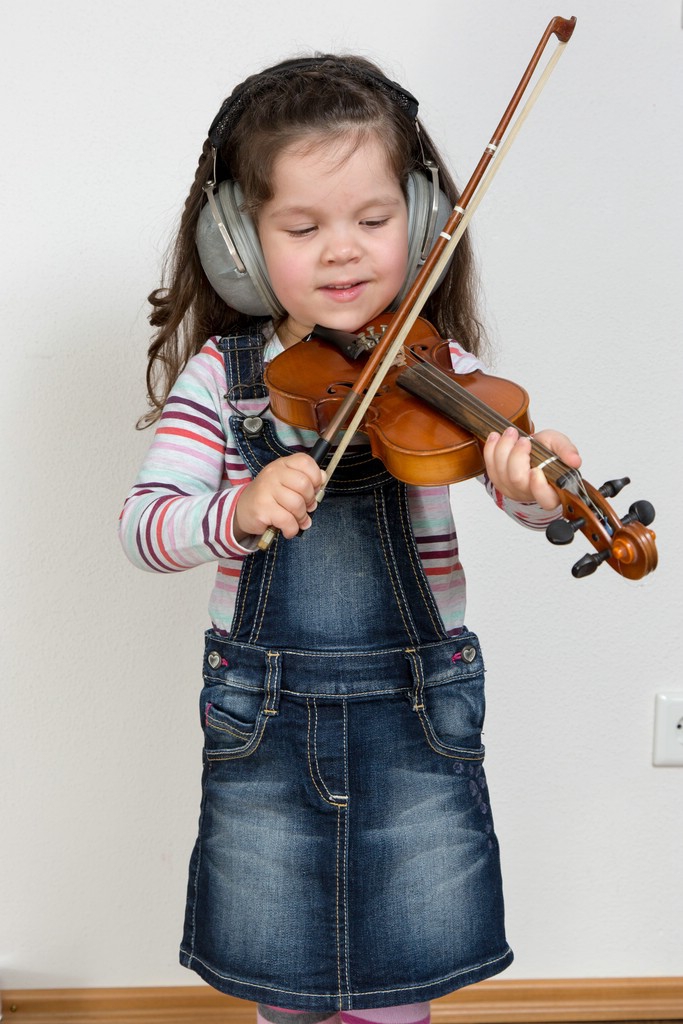 Selfie with the piano – virtuoso at work – not.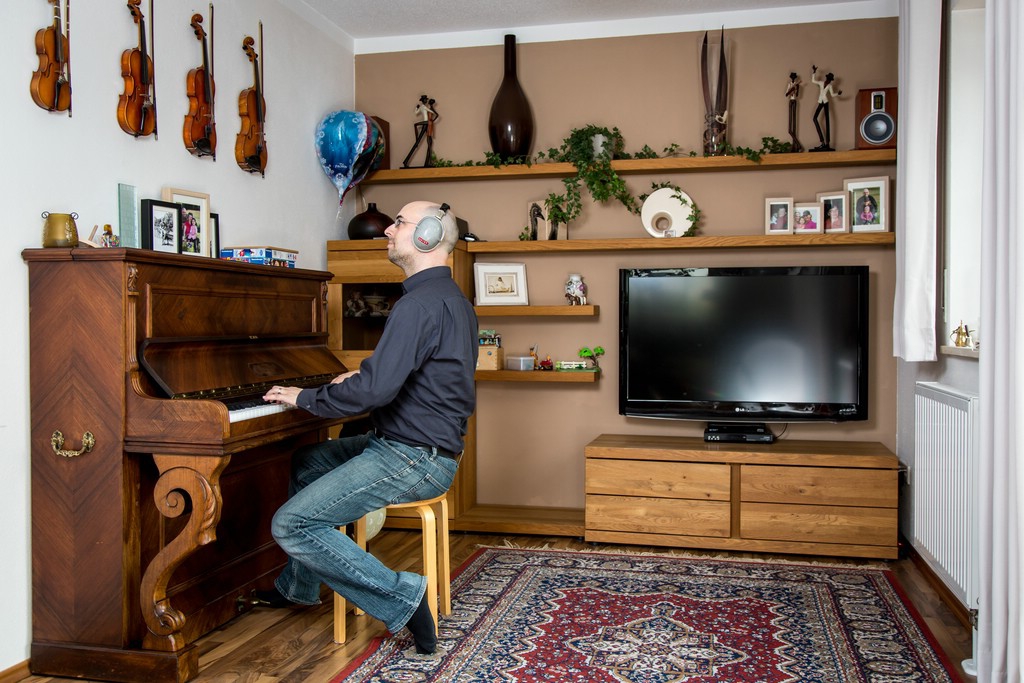 Some hours later and my first photoshopped photo.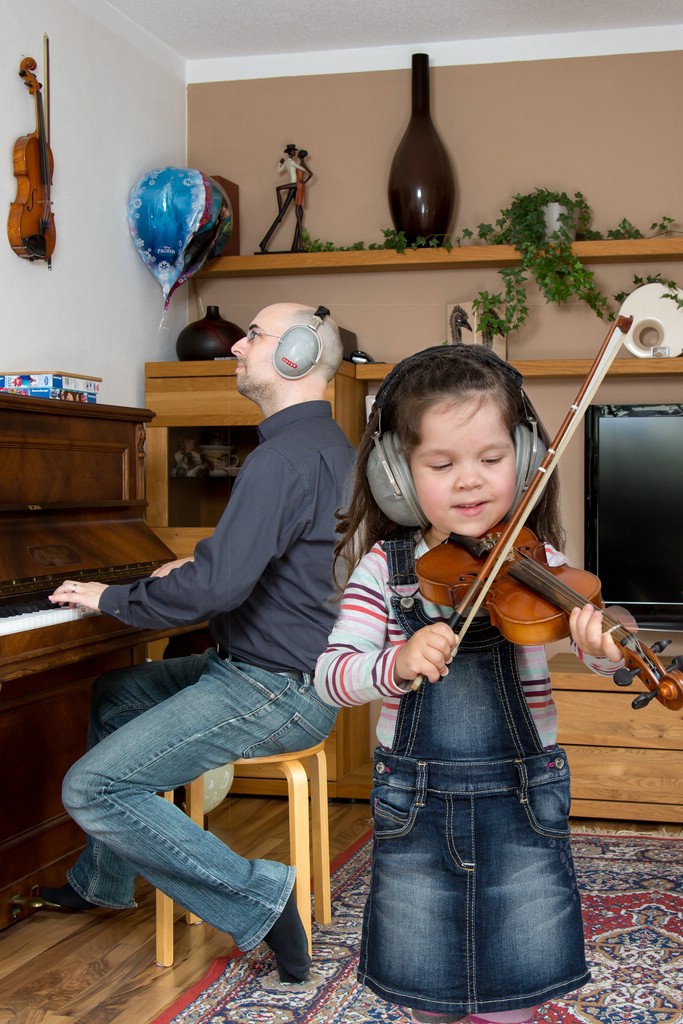 Took it to Lightroom for the final editing and conversion into b/w. Result above 🙂